The electric golf cart routes are available every day except Wednesday, the tours are carried out in Italian, English, French, German and Spanish. The activities are carried out by licensed tour guides, tour leaders and certified nature guides
A journey across the naturalistic and archaeological beauties of the Caffarella Valley. Starting from the treasures of the Caffarella Valley, crossed by the river Almone, we will get to the main archaeological sites of the area: Nympheum of Egeria and Casale della Vaccareccia.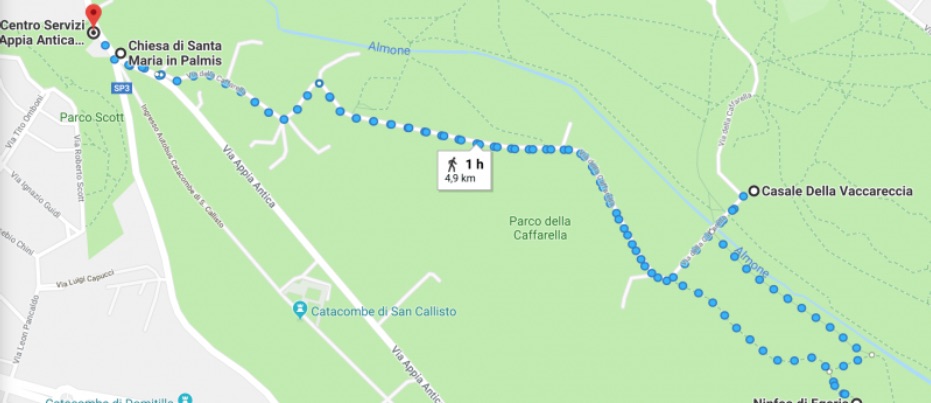 MEETING/ENDING POINT: 58/60, Via Appia Antica ℅ Info Point Appia Antica
DURATAION:

2h and 30 min

ENTRANCE INCLUDED (FREE):

Temple of Dio Redicolo

STOP:

Nympheum of Egeria, Casale della Vaccareccia

COST: from 1 to 5 people: € 250,00
In alternativa al noleggio del minicar con visita guidata, si può optare al nolo del mezzo con il solo conducente, in tal caso la tariffa è di € 50 all'ora. Si richiede il noleggio per almeno due ore. You can not hire our golf cart on your own, but either with the driver or with our professional tour guide.
NOTES:

It is not possible to carry wheelchair on the vehicle, the passenger will be accompanied by his/her carer that may leave the wheelchair in our Infopoint.