Golf cart tours are available every day except Wednesdays, tours are in Italian, English, French, German and Spanish. The activities are carried out by qualified tourist guides, tour guides and AIGAE certified nature guides.
An itinerary that develops among the naturalistic, landscape and archaeological beauties of the Caffarella Valley. Along the way you will discover the most evocative corners of the valley crossed by the ancient river Almone, such as the Temple Dio Redicolo and the Nymphaeum of Egeria.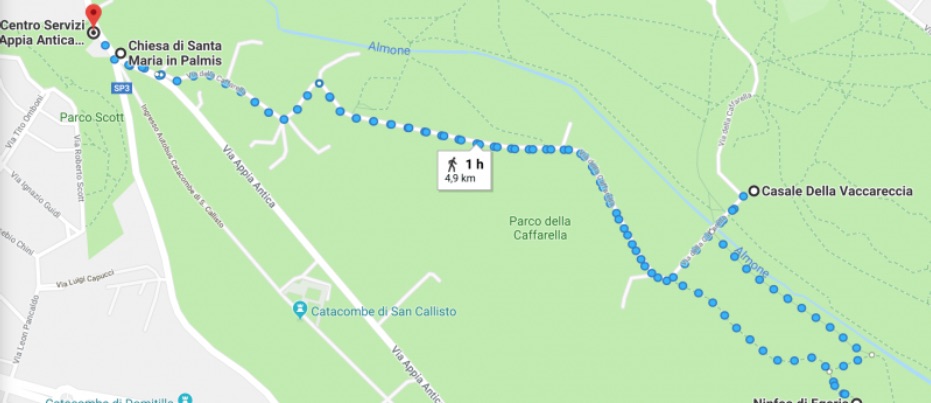 MEETING/ENDING POINT: 58/60, Via Appia Antica ℅ Info Point Appia Antica
DURATION:

2h and 30 min

ENTRANCE INCLUDED (FREE):

Temple of Dio Redicolo

STOP:

Nympheum of Egeria, Casale della Vaccareccia

COST: from 1 to 5 people: € 250,00
As an alternative to renting a golf cart with a guided tour, you can opt to rent the vehicle with the driver only, in which case the rate is € 50 per hour. Rental is required for at least two hours. The golf cart rental service includes the presence of a guide or alternatively a driver of the vehicle; it is therefore not possible to rent the vehicle only.
PEOPLE WITH DISABILITIES:

It is not possible to load wheelchairs on the vehicle; any people with didabilities must be able to climb independently or with a companion on the golf cart. The wheelchair can be left at the Info Point Appia Antica.