If you want to discover the Via Appia Antica on foot, the visits can be booked for couples, families or groups.
FROM THE CORNER BETWEEN VIA ERODE ATTICO AND VIA APPIA ANTICA UNTIL VILLA DEI QUINTILI
It's a historic and archaeological tour in one of the most fascinating spot along the Appia Antica Way. The IV and V miles will allow you to know one of the most important sepulchers of the area: "il Tumulo dei Curiazi e i Tumuli degli Orazi". In the second part of the tour you can see the Quintili Nymphaeum. The majestic residence that the Quintili brothers had built in the countryside adjacent to imperial Rome. After the killing of Quintilis brothers thanks to the Emperor Commodo, the residence became an imperial villa.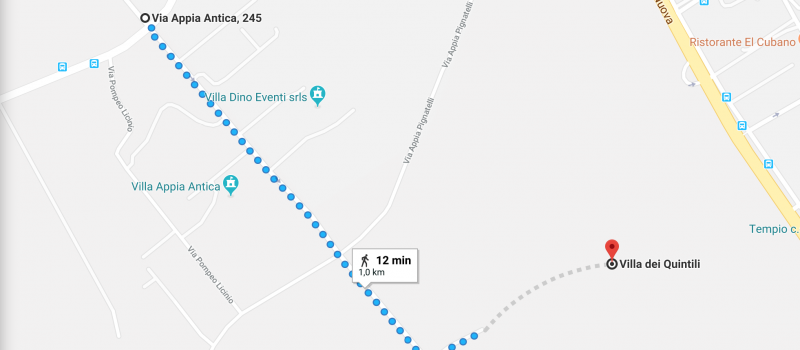 STARTING POINT:

Via Appia Antica at the corner of Via di Tor Carbone/Via Erode Attico

ENDING POINT:

Via Appia Nuova, 1092

DURATION: 3 h
DISTANCE: about 2 km
DIFFICULTY: Easy
ACCESSIBILITY:

paved road/sampietrini/cobblestone/dirt road

THE COST:
1-5 people € 150,00 (total)

6-14 people € 180,00 (total)
>15pp: € 12,00/per person