Do you want to explore something off the beaten path? Reach us, we are at 60, via Appia Antica (Rome). EcoBike is the main tourism infopoint of the Appian Way Park, a strip of land stretching from Circus Maximus up to the suburbs of Rome, 4580 hectares of ruins, Roman aqueducts, churches, temples, catacombs and statues spread all over a stunning protected area.
You can both walk or ride through the Park, on your own or with our tour guides. The Park is always open and free, our office is reachable every day, from 9.30 am up to 6 pm (lunch break 1-2 pm), during week end and holidays we are open all day up to 7 pm. Come over and enjoy one of the most fascinating spot of Rome by renting a city-bike, a MTB or an e-bike: reserve at least the day before to make sure to find out the bike suited for you and to take advantage of our discounts.
How to explore the Park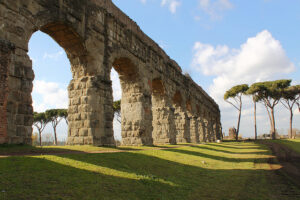 The Appian Way crosses all the Park, from the beginning to the end, but just the first half is really worth to visit (10 miles in total, 2 h riding back and forth). It's quite long, isn't it? For this reason we do suggest to rent a bike, to make easier and faster the tour and, possibly, take a look at the main attractions along the way. Bike rental includes locks, helmets and lockers as well to lighten your back pack. We'll be glad to give you all information about attractions, where to eat and whatever need. The Appian Way was born as a cut off, for this reason is a straight line, so it'll be very difficult to get lost 🙂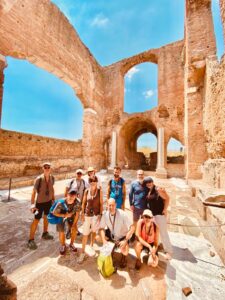 But if you prefer discover the Park through a private guided tour rather than renting the bikes on your own, call us or send us an email (at least 5 days                    before), we provide guided tours for individuals and groups in English, French and Spanish by walk, bike or golf cart.
Enjoy the countless attractions
The attractions follow one another, starting from the Domine Quo Vadis Church, link to the legend of S. Pietro, where you can see the footprints of Jesus on a slab of marble. Thers' no need to reserve for visiting , except for the catacombs: if you have never been there, I suggest you to visit S. Callisto or S. Sebastiano catacombs, give a call in advance and pay the ticket for the guided tour on site (€ 8,00 adults,  € 5,00 for 7-16 years old and free for 0-6).
If you  spotted the Complex of Massenzio Emperor, it means you've just reached the traffic free area of the Appian Way. The archaeological complex includes the private villa of the emperor -which was defeated on Ponte Milvio, by Costantino, in 312-, his circus -that he may not have ever seen in life- and the tomb of his son, Valerio Romolo. Drop off the bikes outside, chain them up and enjoy the complex through a nice walk.
Keep riding just a bit, impossibile not to stop in front of such grandeur: the Mausoleum of Cecilia Metella stands right at the top of the Appian Way: if you want to enter you need La Mia Appia: a € 12,00 card for Cecilia M. Tomb, Capo di Bove (inner part) and Quintili's Villa (minors pay € 2,00). Buy the card in our office or enjoy a nice bike by seeing attractions from outside, just passing by.
The only Cistercian
Church in all Rome stands right in front of the Tomb. Do you need a stop? Well, you're on the right place, around Cecilia Metella Tomb you have spoilt for choice: all cafés and restaurants flank the road, enjoy now because there will be no other spot after! (Just water fountains). Chain up your bikes and enjoy a meal, with one thing and another your glance will be surely caught by the first stretch of cobblestones of the Appian Way, still marked with the chariot wheels. The roman pavement has been stepped on by countless generations over 2000 years.
One of the last main attractions is waiting for you: the biggest suburb villa of Rome, Quintili's Villa, the last main spot included in the first 4 miles.
Need more info for our rental service or the Park? Use our FAQ or contact us!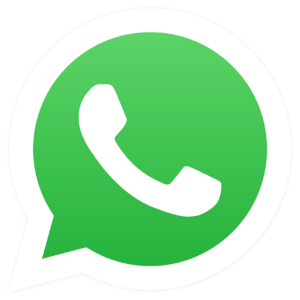 06 51 35 316 
    infopointappia@gmail.com